I am Tachikawa Ogata -san. Fear my Fast Food skills.
Below are links to different ninja related sites including my favorite, the honorable NinjaBurger! Please click on pictures to visit these sites.
NinjaBurger. Guaranteed delivery in 30 minutes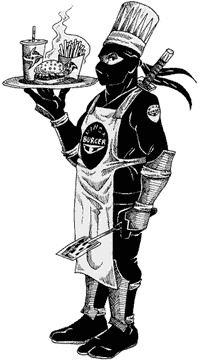 or less, or we commit Seppuku!
The mysterious Red Ninja caught on film!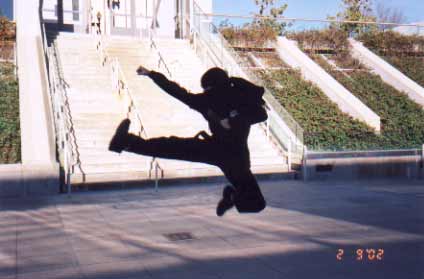 Learn your Ninja Clan at the Ninja Burger website.
Ninja Dan, maxin' and relaxin'!