Looking for something different? Looking for answers to all your appliance questions? Well look no furthur my friend!
Washers, dryers, refrigerators! All to be withheld and queried to your satisfaction. Please feel free to browse and select any selectable items here. This is a place of happiness and appliance love. It's good to love your appliances but just don't LOOOOOVE your appliances.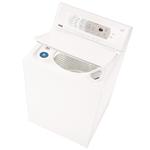 This here is a Kenmore. It has 4 cycles including a delicates. It's one wellmade machine.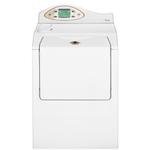 The hardware to your right is manufactured by Maytag. The "Dependability People". They are anything but dependable. I used to be the "Maytag man" and I don't know where that guy on their commercials are but I stayed busy fixing their junk! The design is not altogether faulty, but they build it with poorly manufactured parts.

Even Mr. T agrees that Maytag sucks.
Questions about appliances? E-mail me!